News
We are constantly changing and developing our capabilities here at Heatsense, so keep up to date about the latest news within Heatsense via this news page. Please take a look at our current capability statement and new product launches:
Capability Statement - June 2020
Covid-19 Hasn't Stop Us
Increasing our staff numbers:
We have invested in our people and taken on a number of new employees including Andy Raby, who is one of the top cable design engineers in the country. He is joining us from Carlisle Interconnect Technologies and brings with him over 30 years experience in advanced cable design.
Marketing push:
Just before lockdown, we started a new Digital Marketing strategy, which is now starting to pay off with a number of new clients approaching us and ordering with us on a regular basis. We have also been featured in the latest issue of PECM Magazine which you can see on the following link: https://joom.ag/eoIC/p26
 
You can speak to one of our dedicated advisors right now, they'll speak with you to understand your needs and establish the best solution at the right price.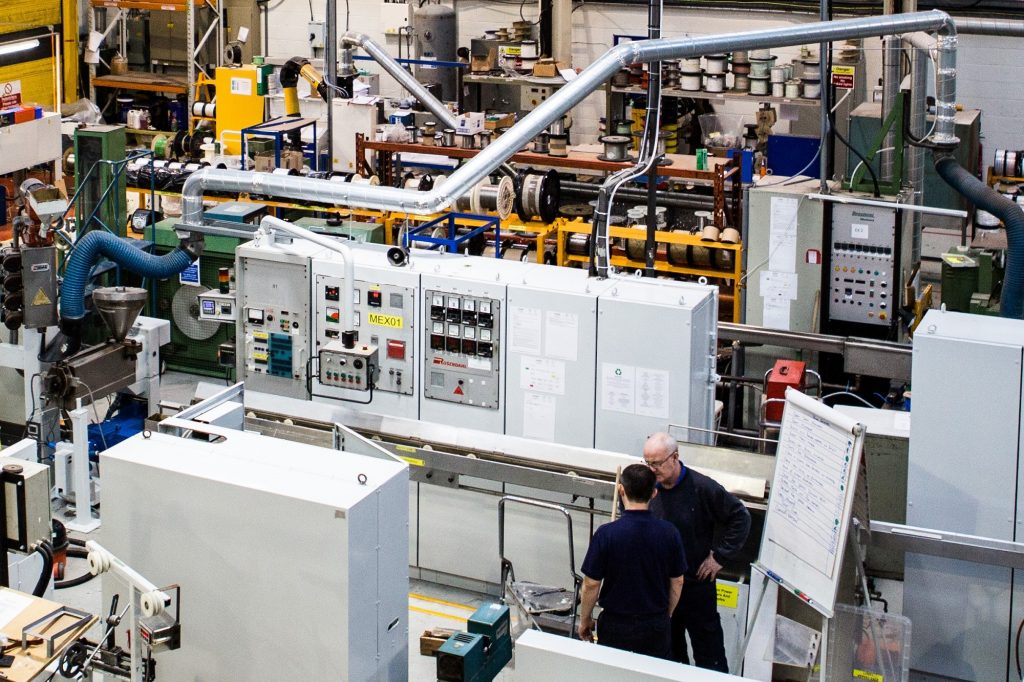 Investing for the Future
Investment in new equipment and facilities:
We have recently purchased a number of pieces of cable manufacturing equipment to increase our capability and capacity. This includes machinery to impregnate High Temp Fibre Glass Yarn with PTFE to make it incredibly heat resistant. We have also purchased another 16-carriage high speed metal braider, which will sit alongside our current braider to further increase our capacity and capability.
This all followed our acquisition of  the unit next to our main unit in Rochdale, which increased our workshop by 5,000 sq ft and also mean that we inherited a number of pieces of equipment to further increase our capability and capacity. At the same time, we have signed an additional 10 year lease with our landlords to further secure our site.
If you'd like to speak to one of our team about cable solutions for your business.
First F4N Fit For Nuclear Cable Manufacturer
Heatsense Cables is winning new customers after becoming the first specialist cable manufacturer to be granted Fit For Nuclear status by the Nuclear AMRC. You can read the full case study in their PDF: NAMRC Heatsense Article Fit For Nuclear (F4N) helps UK manufacturers get ready to bid for work in the civil nuclear supply chain. Find out more about NAMRC's Fit For Nuclear Program HERE
Read about one of our Nuclear Industry customers, a UK-based nuclear plant who were upgrading their Spent Fuel Storage System and required bespoke temperature monitoring cables for an extremely hazardous environment. in the following CASE STUDY
If you'd like to meet us, we are registered to attend and host a stand at the Advanced Engineering Show at the NEC Birmingham in November 2020.