Heat Resistant Cables
Heatsense manufacture a number of different heat resistant cables including our own brand called INTEMP™ cables. Whether you are looking for a solution to work in an environment with extremely high temperatures or just for higher accuracy and strict tolerance, we have heat resistant cables which we have developed to include additional benefits such as mechanical resistance, radiation resistance and shielding.
Heat Resistant Cable Products
Where to use Heatsense heat resistant cables?
Steel and Aluminium Industry
Glass Factories
Oil Refineries
Offshore Rigs
Pottery
Catering, Ovens/Kilns
This range of cables also resist chemicals, acids, lubricants, and water and can be used as a power, coaxial, thermocouple and control cable.  These cables can also be customer specified to operate in high radiation environments.  
Advantages of our heat resistant cables?
Our Heat Resistant products are constructed with combinations of Mica Tape, Glass fibre or Ceramic fibre Insulations, for temperature ratings from -75°C to 1250°C.
As well as being easy to handle, easy to install and crimp, our cables have been proven to last up to four times longer than other high temperature cables. Installing Heatsense cables in equipment at the manufacturing stage means fewer breakdowns thus avoiding costly down time
Key Features
Can be supplied in multicore
Individual colours available
Sizes available – 0.50mm² to 35mm²
Available in a variety of lengths
Not sure what you need?
We can help
We have the expertise and the manufacturing capabilities to help you design bespoke cable solutions made to your own specification.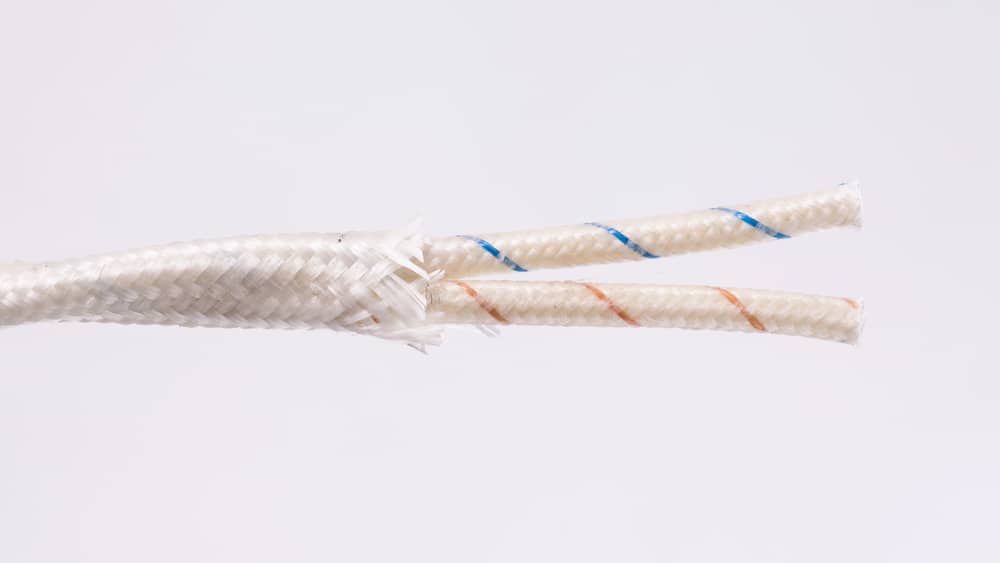 Contact us for more resources
Our design team can solve your bespoke needs
Our sales team are ready to discuss your needs