High-Voltage Cables & Wires
Heatsense's has a standard range of high-voltage cables (up to 25kVDC), which include FEP, PTFE and PFA cables all with excellent corona-resistant characteristics.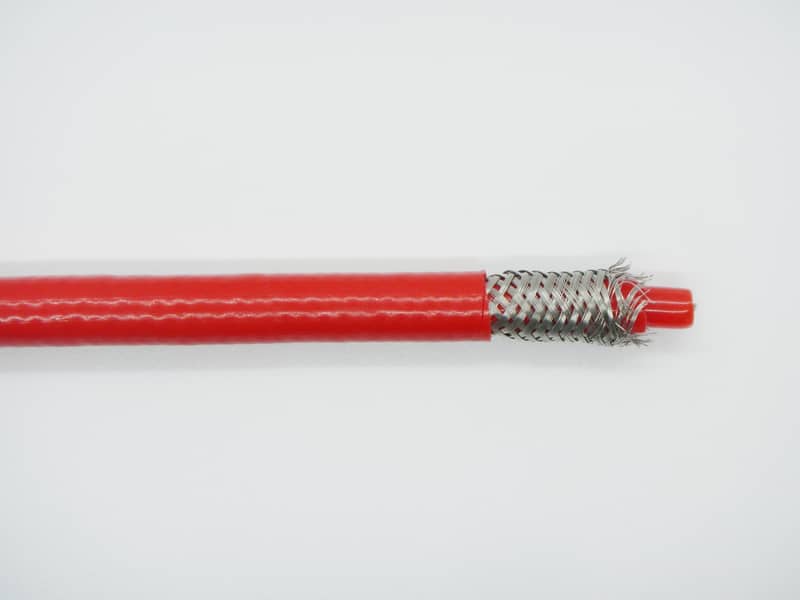 Advantages of high voltage cables
Extruded FEP high voltage cables offer outstanding dielectric strength without the disadvantages common to equally voltage rated silicone cables.
Steady State Range
All Heatsense's high voltage cables have a recommended steady state DC voltage rating at temperatures between -70°C to 200°C in the case of FEP and -70°C to 250 °C in the case of PTFE and PFA.
Dielectric Testing
All cables are subject to a dielectric insulation test with the test designed to subject the cable to a voltage greater than the designed operating voltage.  
Dielectric strength test voltages are based on either internal Heatsense specification or UL758 High Voltage DC Wire Dielectric Voltage - Withstand Test Methods
Bend Radius Guidance
20x cable diameter if flexed
10x cable diameter if tied down
8x cable diameter if potted
Downloads
FEP TYPE 18 KvDc

FEP IGNITION HIGH VOLTAGE WIRES

PFA GAS IGNITION HIGH VOLTAGE WIRES
Not sure what you need?
We can help
We have the expertise and the manufacturing capabilities to help you design bespoke cable solutions made to your own specification.
Contact us for more resources
Our design team can solve your bespoke needs
Our sales team are ready to discuss your needs