What type of Micro Coaxial Cable do you need?
Heatsense manufacture and stock a core range of micro coaxial cables that are all designed in our factory in the UK. Explore our selected products below. We can also build a bespoke solution if you require something very specific.
Our micro-coaxial cables start from 7 strands of 44 AWG Silver plated copper wire with a finished diameter of 1.04mm.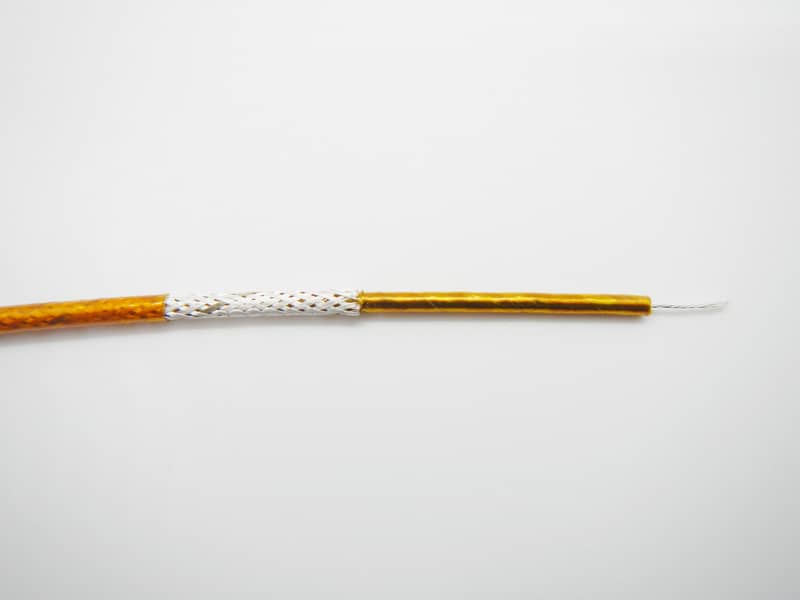 Why choose Heatsense for Micro Coaxial Cables?
Heatsense Cables are a UK-based specialist cable manufacture who can produce a broad range of micro coaxial cables for use in the most challenging and extreme environments. With clients from the Oil and Gas to the Steel and Nuclear industries, we are confident we have a cable to suit your requirements. If we haven't listed exactly what you need in our product list below, please get in touch with our team of expert cable designers who may be able to design and create one to meet your requirements. All of our cables are made to order so you can rest assured we have a solution for you.
A range of our cables have now been certified Fit For Nuclear and we have supplied cables into a new built Nuclear site at very short notice to a completely custom and bespoke design and specification.
Downloads
Micro Coaxial Cable Downloads (Coming Soon)
Not sure what you need?
We can help
We have the expertise and the manufacturing capabilities to help you design bespoke cable solutions made to your own specification.
Contact us for more resources
Our design team can solve your bespoke needs
Our sales team are ready to discuss your needs
Latest news and case studies